PolyFilms 3 Layer Co Extruded
The success of consumer brands is aided to a large extent by packaging that not just protects but displays the contents In the most aesthetic manner possible Multi-layer packaging 3 layer co-extruded poly film made by Ankit Packaging offers many advantages for packaging foodstuffs like edible oil, ghee, milk products, snacks, atta, salt, detergents, diapers etc.
The co-extrusion process enables manufacture of 3 layer films using a combination of LDPE/LLDPE/HDPE/ULDPE/ Surlyn/Primacor
The selection of layers is made to offer protection against atmospheric conditions, the rough and tumble of mechanical handling, required shelf-life and the need to be used on automatic packaging equipment. Since all layers are extruded In a single operation, low gauges at a very low cost are achieved as compared to adheSive laminates. Further, a 3-layer film even if made of same resin in all 3 layers gives much higher barrier compared to a monolayer film.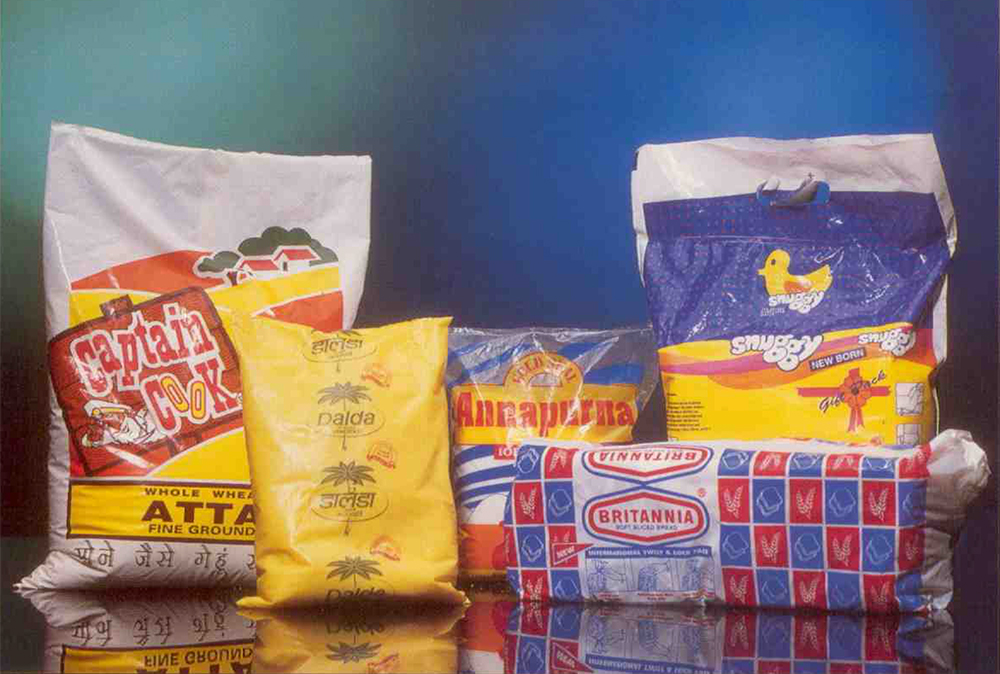 Advantages
Excellent brand appeal and value.
Choice of visibility where necessary as in edible Oil, atta, cheese, butter, milk, beverages, meat products.
Preserves natural aroma of food stuffs etc,.
Packaging on form-fill machine.
Hygienic/ food grade.
More economical than tin and bottle packaging.
Reduced storage space on account of their flexibility
Supported by 7 co|our gravure machine
Suitable for liquid, semi-solid and solid products
Applications
Liquids:
Edible OilS, lube & motor OilS, fruit juices, shampoo toiletries, milk.
Semi-Solids:
Spray-dried milk powder, baby food, pet foods, nuts, dry fruits, spices, pickles
Fresh meat, frozen meat products, marine products, soap/detergent powder, coffee/tea, pharmaceutical products, snacks etc,